Cricket News
WPL 2023: Qualification Scenarios for Royal Challengers Bangalore, UP Warriorz and Gujarat Giants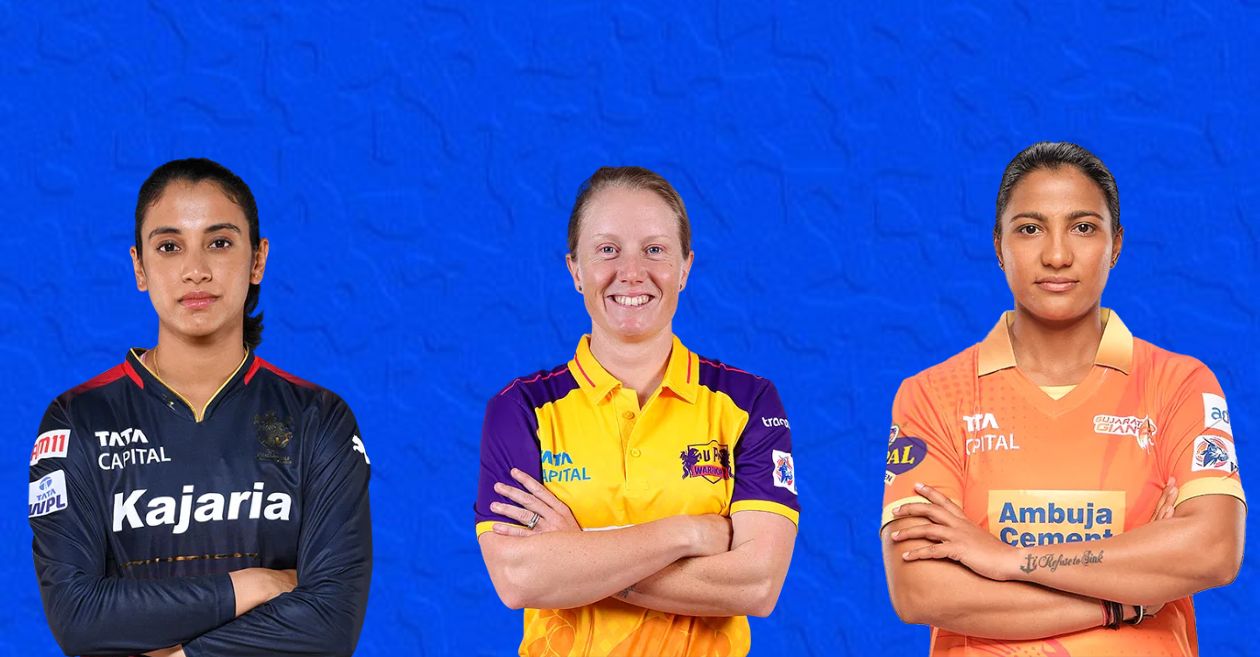 New Zealand veteran Sophie Devine's whirlwind 99-run knock inspired Royal Challengers Bangalore (RCB) to a memorable win in the thrilling contest against Gujarat Giants (GG) in Women's Premier League (WPL) 2023. The 8-wicket victory also kept RCB alive in the race to playoffs, where Mumbai Indians (MI) have already qualified, and Delhi Capitals (DC) are way too much close to book a place.
Further, in the afternoon fixture of the doubleheader on Saturday, UP Warriorz (UPW) defeated Mumbai to boost their chances of securing the third playoff spot. On that note, let's have a look at the qualification prospects for the three bottom-placed teams:
Royal Challengers Bangalore
RCB, at present, have a net run rate (NRR) of -1.044 after playing seven games, while Gujarat have an NRR of -2.511 after the same number of fixtures. Similarly, the Warriorz have an NRR of -0.117 after playing six games. The Challengers' chances of qualification depend on them winning their last game and moving to six points, and hope that Warriorz lose their last two games against the Giants and the Capitals.
Now, if the three results go in that fashion, three teams will share the six points, and then the NRRs will come into play. So the Challengers will need a slightly bigger margin in their last match to ensure they stay ahead in the NRRs.
Gujarat Giants
The Giants are almost out of the playoffs race, primarily because of their terrible NRR. Even if they beat Warriorz in their next fixture, they would still require Warriorz to lose against Capitals by a massive margin of 112 runs to surpass them on NRR. Additionally, the Giants would also need RCB to lose their final game.
UP Warriorz
In the case of UP Warriorz, if they manage to win one of their last two games, they will secure a place in the playoffs. Even if they lose both games, but by narrow margins, the Alyssa Healy-led side still have a chance to make it to the playoffs.
Source: WomenCricket.com
Source link