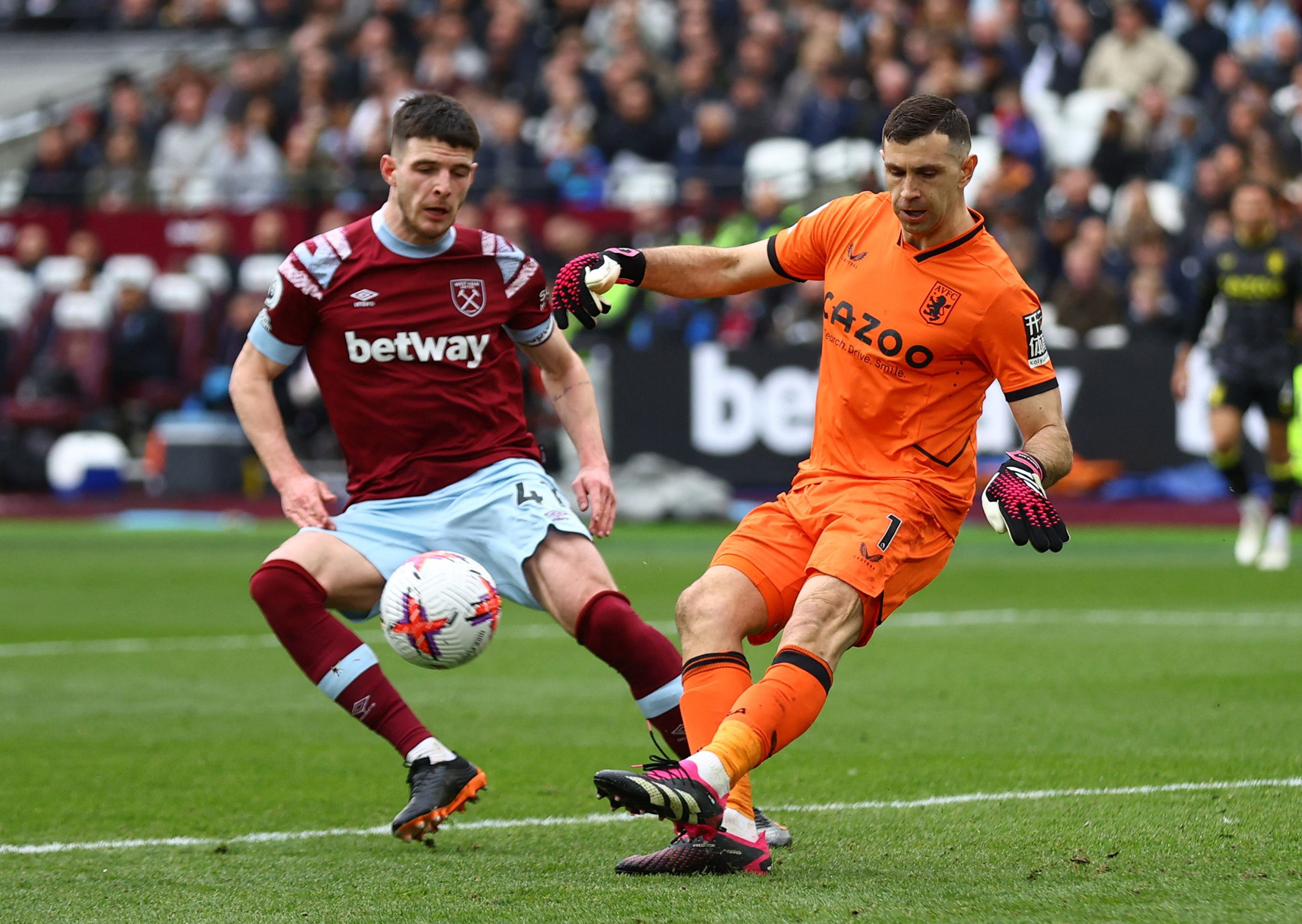 Arsenal succumbed to defeat in their Europa League last 16 tie against Sporting CP on Thursday evening, and it wrecked the clubs chances of winning only a second-ever major European honour.
What makes it even worse is the tie dragged on for 120 minutes, before the Portuguese side prevailed on penalties to reach the quarter-finals.
The first three efforts from both sides were converted before Gabriel Martinelli missed Arsenal's fourth penalty before Nuno Santos scored the winning effort, and it means the Gunners can now divert all their attention to winning the Premier League.
Might the shootout have gone in a different direction had a former goalkeeper for the club been between the sticks? With Emiliano Martinez, anything is possible that's for sure.
What is Emiliano Martinez up to now?
Well, the Argentinian has had quite the journey since leaving Arsenal which culminated in him enjoying the tournament of his life at the 2022 World Cup, where he not only played a massive part in his country winning the competition, but he also secured the Golden Glove award for best goalkeeper.
Arsene Wenger signed him for the club back in 2010, and he endured loan spells at six different clubs during his spell at Arsenal. The 30-year-old made just 38 appearances for the first team across his near decade-long stint and joined Aston Villa for £20m in 2020.
His penalty record is excellent, and he may have saved Arsenal from defeat against Sporting. He has saved ten penalties in his career and his heroics in penalty shootouts for his country have been wonderful.
Indeed, he saved two penalties against the Netherlands in the World Cup quarter-final, before denying France's Kingsley Coman in the final.
During Argentina's Copa America victory in 2021, Martinez saved three of Colombia's five penalties and during his career, he has faced 24 penalties in competitive shootouts and has saved six of them, a success rate of 25%.
He is valued at €25m (£22m) by the CIES Football Observatory while former Argentina defender Pablo Zabaleta described him as "crazy" following his performance against the Netherlands in Qatar.
Of course, this is all conjecture, but having someone like the Villa sensation in goal for the crucial penalty shootout on Thursday evening may have unnerved a few of the opposition players no end, especially with his recent antics.
It wasn't to be for Arsenal, yet the defeat might well be a blessing in disguise as a first league crown since 2003/2004 might just be a few short weeks away.
Source link