Cricket News
Shahid Afridi slams Pakistan Cricket Board, questions logic of naming Mickey Arthur as an online coach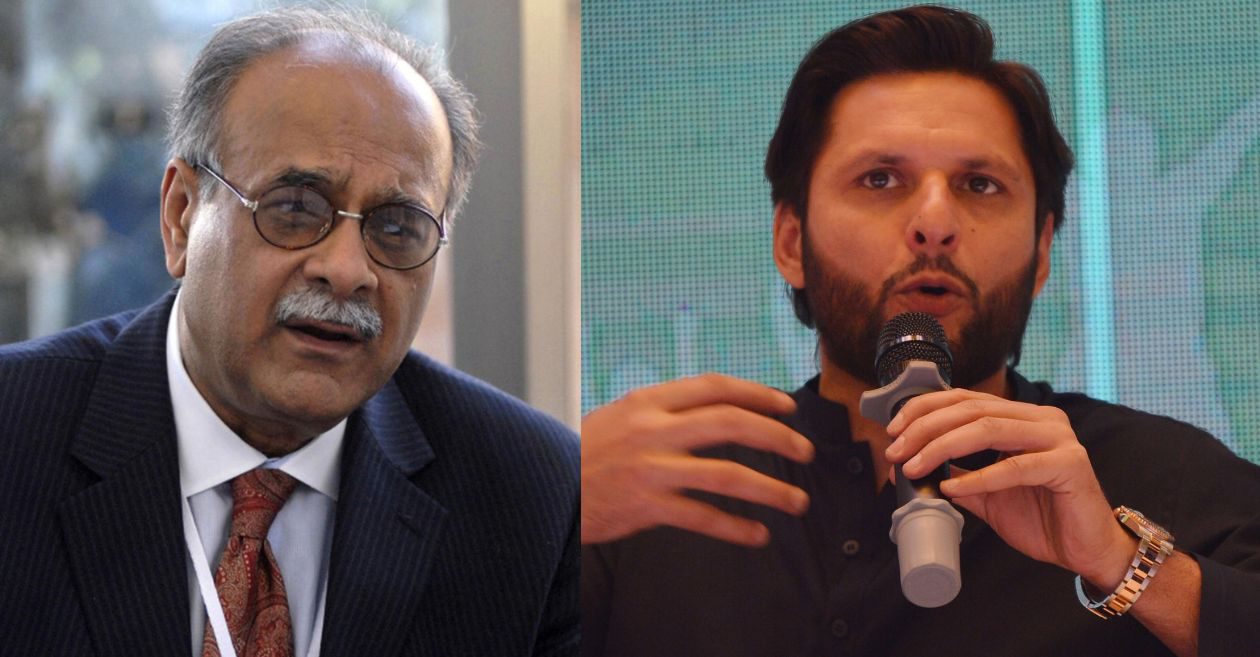 Things aren't going well for Pakistan cricket, as first they were whitewashed in tests by England on home soil, and then their chief Ramiz Raja got sacked from the top position. The new Pakistan Cricket Board (PCB) chairman, Najam Sethi, then took charge and opted for some hard calls, but nothing seemed to work as the team's poor run continued.
Now, if reports are to be believed, then PCB is all set to reappoint Mickey Arthur as the online head coach of their team. It would be for the first time in cricketing history that a team would hire an online coach. However, Arthur will personally join the Pakistan squad before the ODI world cup in India.
Arthur is currently serving as the head coach of Derbyshire County Cricket Club, and if he wants to simultaneously serve as the Pakistan men's team's mentor, then online coaching is the only option left.
Notably, Arthur was the coach of Pakistan's 2017 Champions Trophy winning squad, so the management is keen to bring him back to the team staff.
Reacting to the reports of an online coach being appointed, former Pakistan cricketer Shahid Afridi lashed out at PCB and questioned the management about what kind of coaching will happen over the internet. The veteran all-rounder also urged the board not to look for coaches from other countries and instead give a chance to someone from within Pakistan.
"Well, even I don't know what type of coaching will happen or what the plan is. The concept of online coaching by a foreign coach for the national team is beyond comprehension," said Afridi talking to a local media.
"Why only foreign coaches? Pakistan do have good coaches here. I know PCB also takes into consideration where the person is presently involved in politics. But all those should be kept aside in cricket so that we get a person who can take the tough calls which eventually makes a good team," he added.
Source link