Football News
Lionel Messi dishes on World Cup, regrets actions in Netherlands match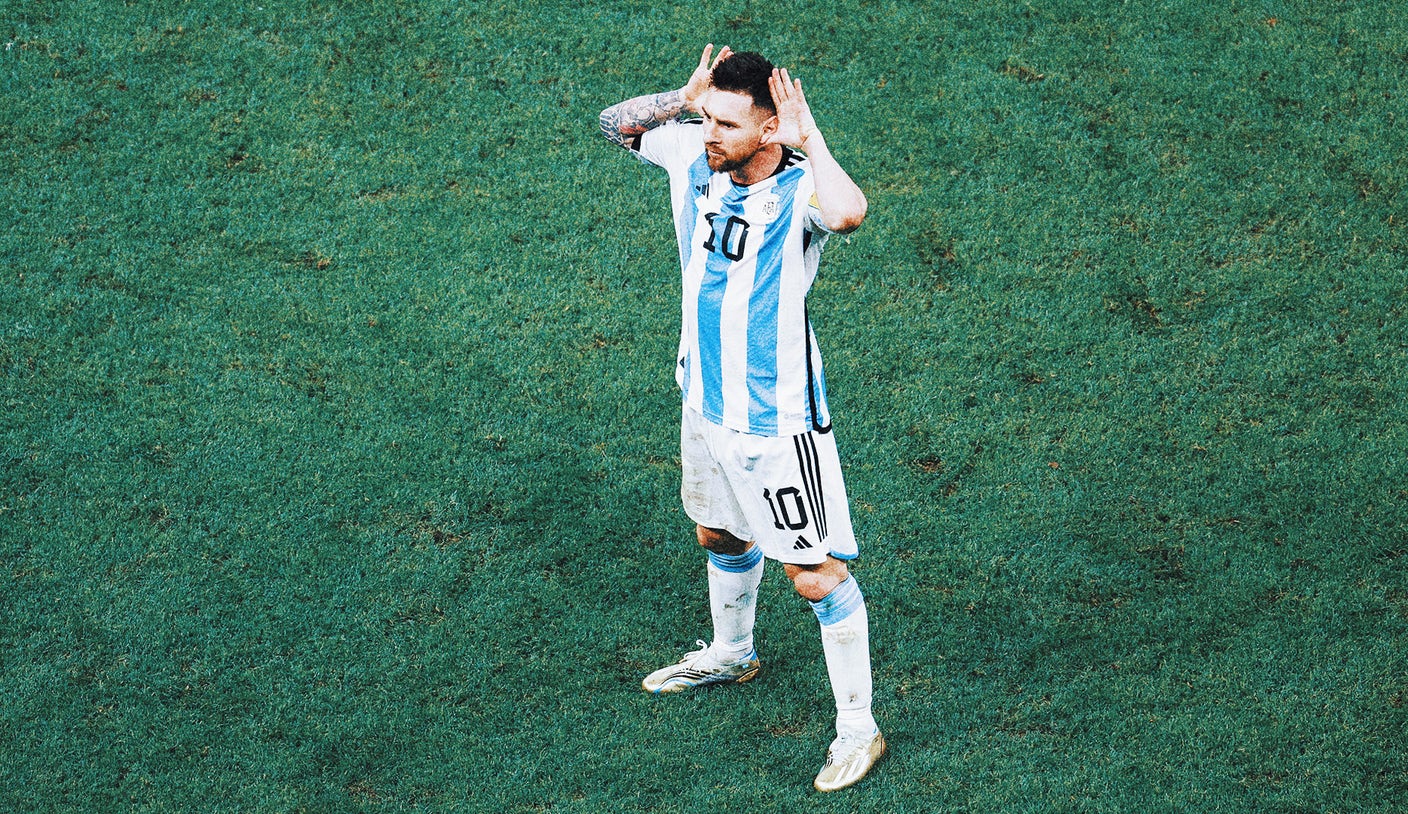 Lionel Messi spoke extensively about winning the 2022 World Cup in a wide-ranging interview with Buenos Aires radio outlet Urbana Play that aired Monday, admitting that he regretted his goal celebration in Argentina's tense quarterfinals match against the Netherlands that was directed at Dutch head coach Louis van Gaal.
Messi also said he regretted arguing with van Gaal on the field after Argentina beat the Netherlands in a penalty shootout.
When Messi scored from the penalty spot in regular time, he stood in front of van Gaal and cupped both hands to his ears. After the game, he gesticulated to the Dutch bench and insulted striker Wout Weghorst, who scored twice in regulation, when Weghorst walked past Messi during an interview. A record 17 yellow cards were issued during the match, including one to Messi for dissent.
"I don't like what I did, I don't like what happened afterward," Messi said. "These are moments of a lot of tension, a lot of nerves. It is very quick and people react the way they react. Nothing was planned, it just happened."
That quarterfinal was surrounded by controversy. Before the encounter, van Gaal said his players were better prepared than their rivals for a penalty shootout. He also said "Messi did not touch the ball" in the semifinal between the teams in the 2014 World Cup; Argentina also won that tie in a penalty shootout. Messi said his teammates told him what van Gaal said to stimulate him.
Messi's goal celebration imitated former Argentina star Juan Román Riquelme, who famously clashed with van Gaal when the latter was Riquelme's manager at FC Barçelona in the early 2000s. 
Messi was a bit more defensive when talking about his post-match interaction with Weghorst. The 35-year-old was seen yelling a phrase in Spanish that roughly translates to "What are you looking at, bozo?" as Weghorst walked by while Messi was giving an interview.
Netherlands vs. Argentina Highlights
Relive the thrilling match between the Netherlands and Argentina in the quarterfinals of the 2022 FIFA World Cup.
"Everything that came out was natural, I reacted that way," Messi said. "A lot had happened with that player and a couple more moments of tension and friction. … The game had just finished, it was very fresh. I don't like to leave that image, but these things happen."
Messi also spoke at length about leading Argentina to its first World Cup win since 1986. He confirmed in that the viral clip of him looking up and mouthing words before Gonzalo Montiel's winning penalty in the epic World Cup Final shootout against France, Messi was not speaking to his late grandmother or Argentina legend Diego Maradona as many had claimed on social media.
Rather, he said he told Montiel to "do it, finish it here, let's not stretch this out anymore," and said his prayer was asking God to "end it."
Lionel Messi brings glory to Argentina in the 2022 FIFA World Cup
Messi succeeds in bringing the 2022 FIFA World Cup home to Argentina.
However, Messi did admit he had thought a lot about Maradona, his former national team coach, since winning the final. Messi was often negatively compared to Maradona despite the former's much more decorated European club career because Maradona had led Argentina to a World Cup victory and Messi had not until that day in Qatar. The 2022 World Cup also marked the first since Maradona died suddenly of a heart attack in November 2020.
"I would have liked for him to be there and [present the World Cup trophy] to me," Messi said. "Or at least for him to have seen all this, with how much he loved the national team and wanted to see it happen. That photo would have been very nice too. I think he and many people who love me gave me strength from above in this World Cup."
Messi said he has not gone back and watched the final against France. He scored twice in the epic 3-3 match as Argentina won 4-2 on penalty kicks to overcome a hat trick from France star and Messi's Paris Saint-Germain club teammate Kylian Mbappé.
Argentina vs. France: MINI-MOVIE of 2022 FIFA World Cup final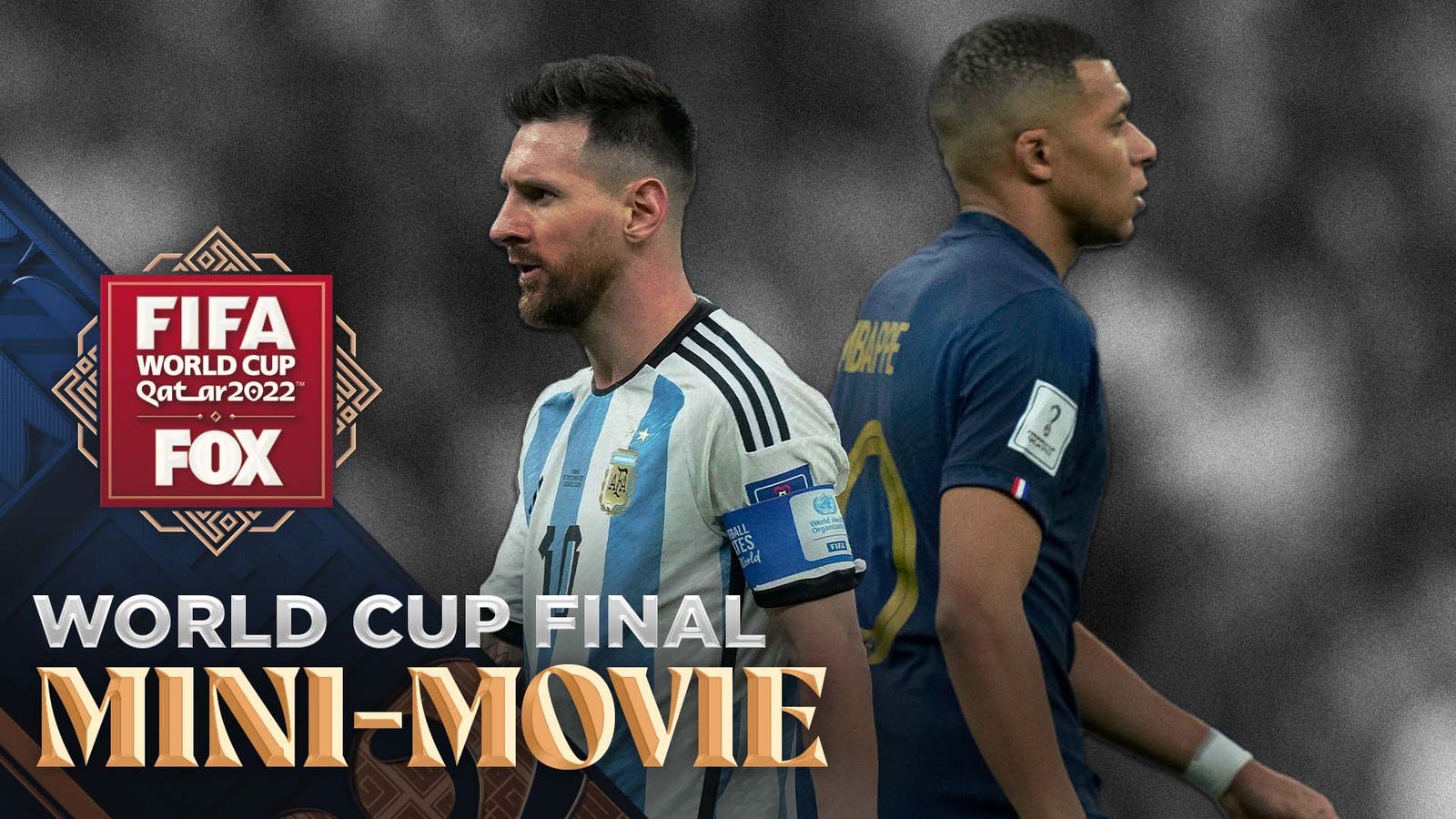 Relive some of the best moments from one of the greatest matches in World Cup history.
"Since that day, everything changed for me," he said. "By luck, what we dreamed about so much happened. I wished that so much in my career and, at the end, it came."
Messi did, however, hint that Argentina's victory may signal the impending end of his illustrious soccer career. The superstar said immediately following the final in Qatar that he would like to keep playing for the Argentina national team, and Argentina manager Lionel Scaloni made it clear that Messi would have a role on that team as long as he wanted. But Messi spoke about his career with a bit more finality in his interview with Urbana Play.
"There were times when I suffered a lot with the national team, many disappointments, with lost endings," Messi said. "I had received a lot of criticism of all colors and I know that my family suffered the same as me or more. Unfair things were said towards me that went beyond football and that is what really bothered me. It was like closing the circle, we won the Copa América [in 2021], we won the World Cup, that's it.
"I achieved everything with the national team as I always dreamed of, achieved everything in my career, at Barcelona, ​​individually. It was like closing my career in a unique way. When I started I never imagined that it was going to be this way, that all this was going to happen to me, and I think that reaching that moment was the best."
Lionel Messi: best of the 2022 FIFA World Cup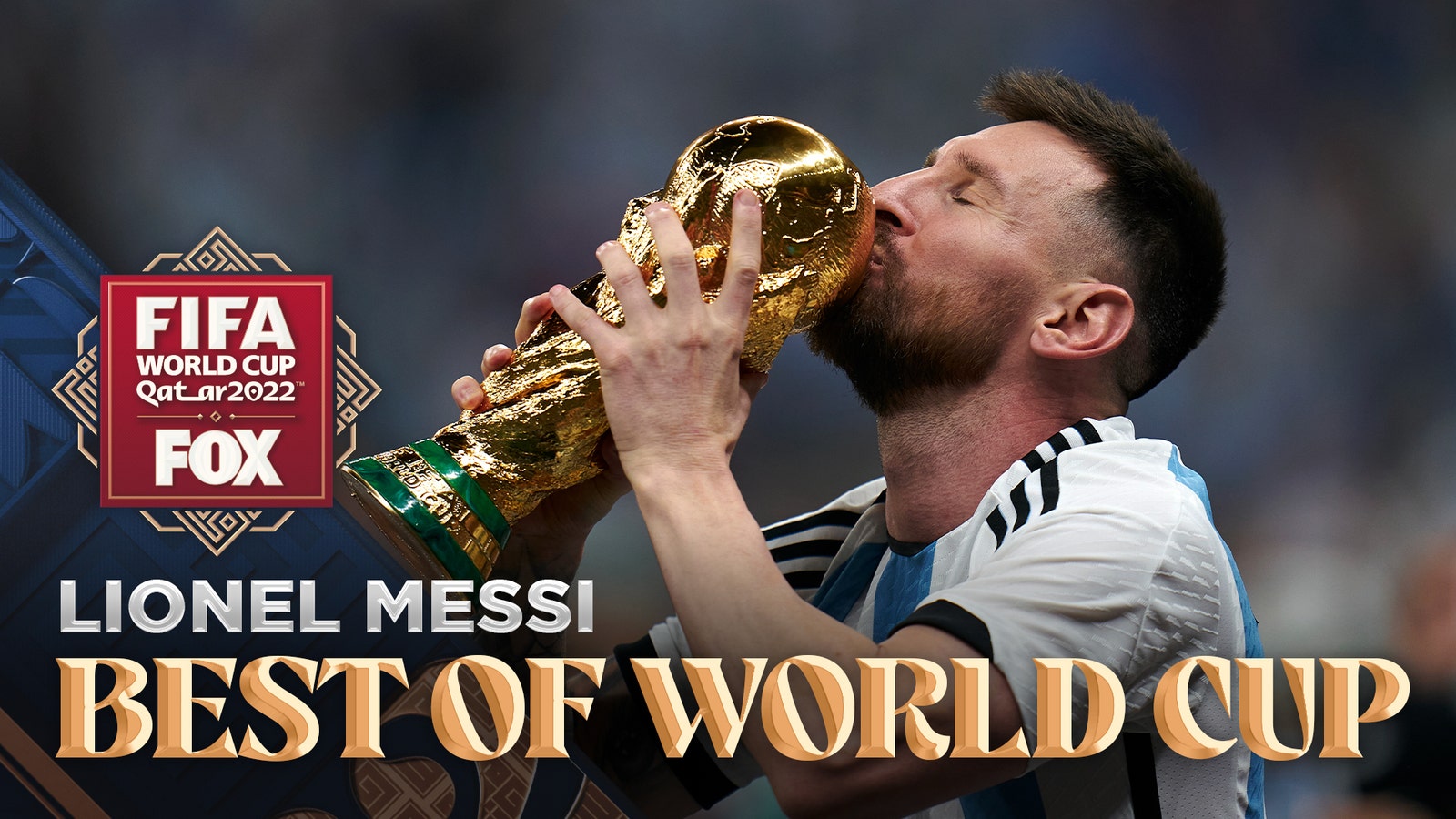 Check out Lionel Messi's greatest moments from the 2022 FIFA World Cup.
Messi's club career faces an uncertain future, as well. Though he is reportedly interested in re-signing with PSG, rumors have also connected him with a transfer to a club in Saudi Arabia — where he could reunite in that league with longtime rival Cristiano Ronaldo — as well as a move to the United States with Inter Miami, the MLS club owned by David Beckham.
Asked what he would tell Messi in his childhood if he could, the star said: "Something extraordinary awaits, you can't imagine. You will have a beautiful path, with some tough moments that you will have to overcome, but never give your dreams away because at the end you will get your most desired reward. Your film will have a happy ending."
The Associated Press contributed to this report.
Top stories from FOX Sports:
---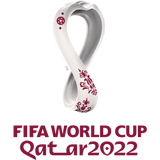 Get more from FIFA World Cup 2022 Follow your favorites to get information about games, news and more
---
---
Source link